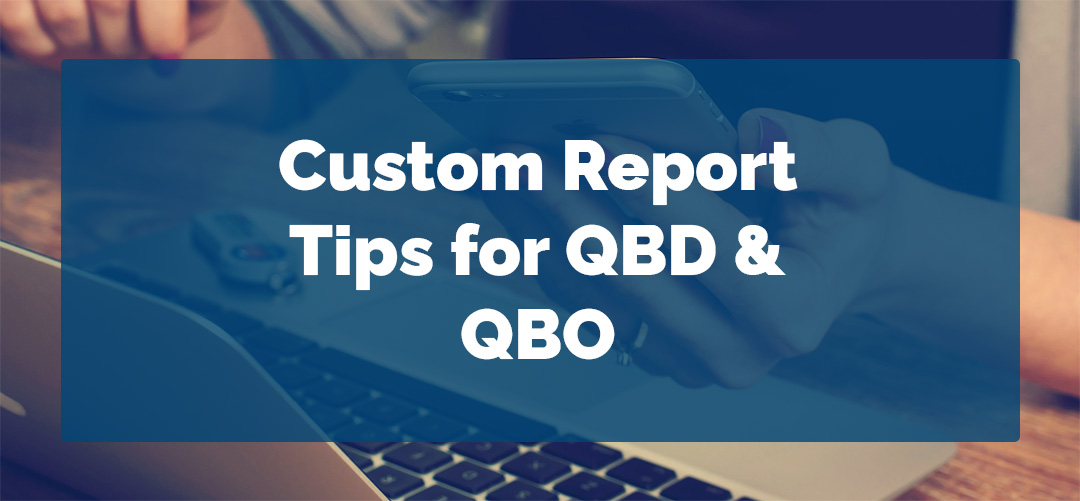 Tips on using custom reports in QuickBooks Desktop & Online
March 17, 2023
Question:
Are there any further tips for QuickBooks Desktop and Online Custom Reports?
Facts:
QuickBooks Desktop and Online have many ways to customize reports.
Discussion:
QuickBooks Desktop Tips:
At any time while you are viewing a report you can click the "Customize Report" option to add or take away columns, filters, or display groupings. A simple use of this is to change the column options to have "Debit" and "Credit" selected instead of "Amount".
All your newly created memorized reports can be found under "Reports" "Memorized Reports"

Tips Using QuickBooks Online:
Something not covered in the above is customizing your reports using the cog in the top right of your report. Selecting the cog while in a detail report allows you to quickly select additional columns for your report or remove ones that aren't needed. This is especially useful if you are trying to print your report on a single page.
Also using the cog you select reorder columns and it will open the customize report option for you right at the column section. Click on the square of dots beside the column name and drag the column to the desired destination.

Recommendation:
Take some time to explore the reports and options further. You can also contact us, and we can help you build the reports you need best suited to your company.
To learn more, we invite you to read all of our QuickBooks Desktop and Online related posts here.