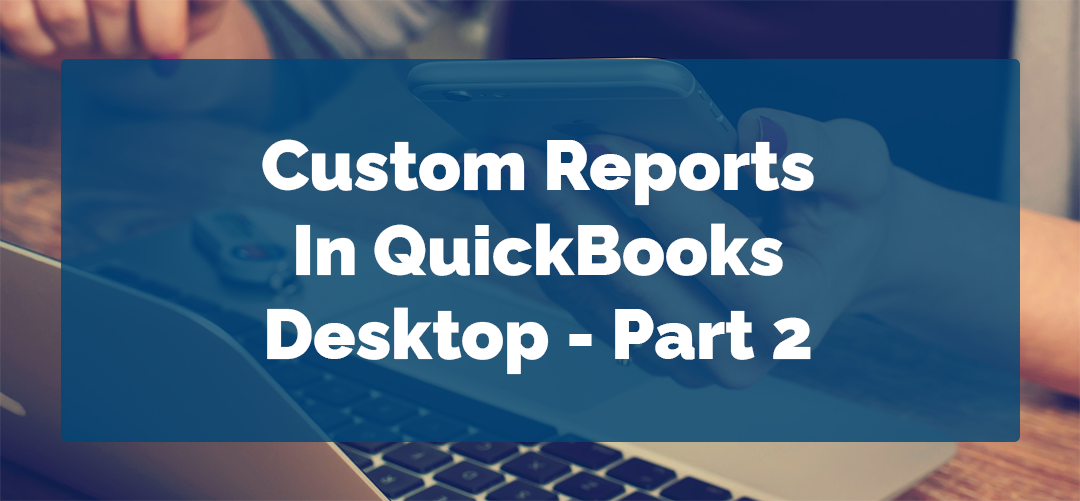 How do I run custom transaction detail reports in QuickBooks Desktop
December 6, 2022
Question:
How do I run custom transaction detail reports in QuickBooks Desktop?
Facts:
In this article, I am going to walk you through the QuickBooks Desktop Transaction Detail Report.
Discussion:
QuickBooks Desktop Transaction Detail Example:
The Transaction Detail Report option will look like this: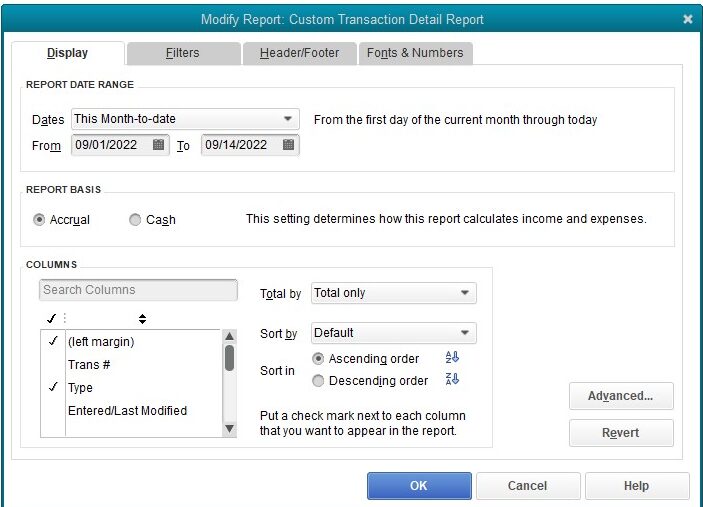 In this example, we are going to create a report to pick out any expenses over $500. This might be done to ensure that no assets have been recorded as expenses.
Select your date range, in this example, we are going to use April through June 2022.
You will want to select the following options:
Display Tab: Select the following columns: Type, Date, Num, Name, Memo, Account, Amount
                       Optional Total by: Vendor

Filters tab: Account: All ordinary expense accounts
Amount: >=500.00
Date: Custom

Header/Footer Tab: Name the report here, and feel free to add a subtitle as well.

You can also further customize the report by selecting or excluding certain vendors.
In the filters tab select "Preferred Vendor" and select the drop-down option "Multiple Vendors" and then select the vendors you want for the report.
Select "Memorize" to save your report for future use
Recommendation:
If you would like assistance customizing Transaction Detail Reports in QuickBooks Desktop, please do not hesitate to give us a call. To learn how to run custom summary reports in QuickBooks Desktop, check out part 1 of this series here.